In a Kia vehicle engine power can be delivered to all front and rear wheels for maximum traction. Full-time 4WD is useful when extra traction is required on road, such as, when driving on slippery, muddy, wet, or snow-covered roads. These Kia vehicles are not designed for challenging off-road use. Occasional off-road use such as established unpaved roads and trails is OK. It is always important when traveling off-highway that the driver carefully reduces speed of the Kia  car to a level that does not exceed the safe operating speed for those conditions. In general, off-road conditions provide less traction and braking effectiveness than normal road conditions. The driver must be especially alert to avoid driving on slopes which tilt the Kia vehicle to either side. 
These factors must be carefully considered when driving off-road. Keeping the Kia vehicle in contact with the driving surface and under control in these conditions is always the driver's responsibility for the safety of him/herself and his or her passengers. 
Off road driving 
]]>
The Kia vehicle is designed primarily for on road use although it can operate effectively off road. However it was not designed for driving in challenging off-road conditions. Driving a Kia car in conditions that exceed the vehicle's intended design or the driver's experience level may result in severe injury or death. 
For safe four-wheel drive operation  
The conditions on-road or off road that demand four-wheel drive mean all functions of your Kia vehicle are exposed to more extreme stress than under normal road conditions. Slow down and be ready for changes in the composition and traction of the surface under your tires. If you have any doubt about the safety of the conditions you are facing, stop and consider the best way to proceed. Do not exceed the ability of yourself or your Kia vehicle to operate safely. 
Reduce speed when you turn corners. The center of gravity of 4WD Kia vehicles is higher than that of conventional 2WD Kia vehicles, making them more likely to roll over when you turn corners too fast.  If you are driving in heavy wind, the Kia vehicle's higher center of gravity decreases your steering control capacity and requires you to drive more slowly. Drive slowly. If you are driving too fast in water, the water spray can get into the engine compartment and wet the ignition system, causing your vehicle to suddenly stall. If this happens and your Kia vehicle is in a tilted position, your Kia vehicle may roll over. 
Do not drive in water if the level is higher than the bottom of the vehicle. Check your brake condition once you are out of mud or water. Press the brake pedal several times as you move slowly until you feel normal braking forces return. Shorten your scheduled maintenance interval if you drive in off road conditions such as sand, mud or water. Always wash your Kia car thoroughly after off road use, especially cleaning the underside of the Kia vehicle.  Since the driving torque is always applied to the 4 wheels the performance of the 4WD Kia vehicle is greatly affected by the condition of the tires.
Upgrading both the appearance as well as the performance of a Kia vehicle definitely means utilizing accessories like custom rims or wheels and the ones which Kia car owners should consider are actually the Starr wheels or the Dolce wheels. In fact Starr wheels and Dolce wheels are quite alike, even sharing similar traits such as being tough, durable and with an attractive design. 
The variety of Starr, and Dolce wheels are also similarly huge and they are conveniently available online as well. In fact the variety of custom wheels coming from Starr and Dolce also comprise of some of the latest styles of custom wheels like shiny chrome wheels, brushed chrome wheels and even golden wheels. You might find a limited variety of custom wheels elsewhere but when you arrive at either Starr or Dolce, you would find absolutely the variety of wheels which your Kia cars need. Anyone who has tries Starr wheels, or Dolce wheels has never wanted to shift back to stock wheels. 
Star wheels or Dolce wheels deals are truly competitive and definitely worth it. By installing wheels from either of the two brands, drivers get to drive in style while being aware that the price they paid for the wheels was indeed worth it. 
]]>
Chrome wheels or golden wheels are ideal options for a Kia vehicle to get personalized and really stand out. It doesn't matter what wheel size is appropriate for your Kia vehicle because when it comes to Starr or Dolce wheels they have quite a collection of wheel sizes, styles and patterns. Starr wheels or Dolce wheels do not merely add up to the appeal of a Kia vehicle since they look so stunning, in fact wheels manufactured by both brands are heavy duty and long lasting too. 
Customers are always satisfied by choosing Starr or Dolce wheels because all of them are always under warranty. In any case, customers do not even feel the need to use their warranty plans since the wheels from both brands and the huge varieties are simply admired by every Kia car owner. 
Both Starr, and Dolce, are reputable custom wheel manufacturers and that is why Starr wheels as well as Dolce wheels could be found at a majority of auto parts stores or shops. Both brands of custom wheels have been delivering quality products from quite some time and keep impressive their customers with the latest variety of custom wheels. 
Since Starr wheels or Dolce wheels both offer exquisite designing, and efficient performance, wheels from both brands are favorites among various Kia car owners of today. Kia car owners, who truly want to add a distinct and personal touch to their Kia vehicles with the addition of wheels, would find quite a lot of choice when looking through Starr or Dolce wheels. One thing that is for certain is that upon choosing either Starr wheels or Dolce wheels, customers never feel disappointed and they get the desired effect. Custom wheels such as these are both a performance upgrade and an addition of the overall attractiveness of the Kia car.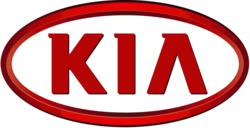 Topeka, Kansas (PRWEB) May 28, 2011
Since it was first launched, the Kia Sportage has won numerous awards and accolades around the world. The sales professionals at Briggs Kia – the premiere Kia dealership in Topeka, Kansas and surrounding areas – know that the Sportage is going to continue to garner awards in the months and years ahead. They just have to look at local sales to know how popular this vehicle is with consumers.
One of the great things about the Kia Sportage is that many different types of drivers enjoy it. This is because a lot of thought and consideration has gone into the overall design of the vehicle. From the shape and styling to the performance (gas mileage), a lot of work has gone into making the Sportage great and all that hard work is paying off.
?The 2011 Sportage has received overwhelmingly positive market feedback and attracted new consumers to the brand since it reached showrooms last year, thanks in large part to its unbeatable combination of world-class design, class-leading fuel efficiency, innovative technology features and long list of modern amenities,? said Michael Sprague, vice president, marketing & communications, Kia Motors America (KMA).
?This latest award from AutoPacific not only highlights the brand?s commitment to customer satisfaction, but underscores the fact that offering stylish, high-quality products at a compelling value and backed by an industry-leading warranty are factors that continue to resonate with consumers.?
?Proof of satisfied customers is as good as gold,? says George Peterson, president of AutoPacific. ?We?ve found that more than one-third of new car buyers are positively influenced by objective awards based on owner ratings when deciding on a new car or truck.
?Vehicles that score highest in the Vehicle Satisfaction Awards are delivering value and satisfaction across a wide range of attributes,? says Peterson. ?The winners perform well in 48 separate categories that objectively measure the ownership experience.?
Consumers who are interested in the 2011 Kia Sportage or any of the other great new Kia models for 2011 are encouraged to stop by Briggs Kia – the premiere Kia dealer in Topeka, Kansas and surrounding areas. Their sales team is standing by to answer any questions that consumers may have.
###