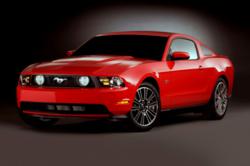 New York, NY (PRWEB) August 23, 2011
Aamcar Rental Service is offering special discounts for customers renting compact and mid-size cars for three to four days over Labor Day Weekend. Rentals are priced at $ 349.95 plus tax with insurance for the three to four day time period.
Aamcar has also added many new cars to its fleet. In addition to offering the Ford Focus, Toyota Corolla, Hyundai Accent, Kia Rio and more, new compact and midsize vehicles include the Nissan Sentra and Nissan Versa.
Not only does Aamcar accept debit cards, but it also accepts cash deposits. Aamcar also believes in not over-renting any of its vehicles in order to follow the highest safety procedures. Interested customers should book a car ahead of time;Aamcar will raise its rates as Labor Day approaches.
A recent satisfied customer had this to say, ?I rented a car from Aamcar once, and I will definitely be back if I need to rent a car again. Aamcar has rates that are far better than any national brand. They have great service. I was able to get an EZ Pass for the car for just a couple of extra dollars, which I highly recommend.There's even a gas station next door, so if customers need to fill up the gas tank before they return the rental, it's not a problem.?
Aamcar believes in strong customer service; one of it's goals is answering potential renters? phone calls by the second ring. Aamcar also provides drivers for its cars, and rental cars are available for pick-up or drop-off at hotels and airports such as LaGuardia, JFK and Newark for all renters. Aamcar has two locations; both are accessible from the red line on the New York City subway.
For more information about Aamcar visit http://aamcar.com/, "Like" Aamcar on Facebook, or follow @aamcar on Twitter.
About Aamcar:
For over 25 years, Aamcar has identified with the needs of the average New Yorker. Aamcar?s owner realized that buying new cars is a better business model because newer vehicles are more attractive to a potential renter and is a better investment. Aamcar gradually added Minivans and SUVs to its fleet, including five passenger sports utility vehicles and sports cars like the Ford Mustang to meet the demands of renters who come from Europe and all over the world to visit NYC. Aamcar?s staff provides excellent customer service and Aamcar does not overbook its vehicles. Aamcar also provides prices that are lower than the other NYC rental companies.
Contact:

Bidisha Chatterjee

Public Relations Department

Aamcar Car Rental

888.287.7066

http://www.aamcar.com
###


Sanford, FL (PRWEB) August 23, 2011
Payless? Car Sales and Payless? Car Rental announced today that Bob Dance Imports, Inc. recently signed an Area Development Agreement to open and operate 5 Payless? stores in the Orlando metropolitan area. Each store will offer both used car sales and daily car rental services to the public under the same roof with the first store opening in Sanford, FL.
?I am excited to be the first dealer in the U.S. to bring the value and convenience of a combined Payless? Car Sales and Payless? Car Rental store to our present and future customers here in the Orlando area,? said Scott Dance, the franchise owner and operating principal. ?I expect to open our car sales operations October 1st and car rental soon thereafter to serve our customer?s needs for purchasing quality used cars as well as providing daily rental vehicles when their vehicles are in our service centers or body shops.?
Bob Dance Imports, Inc. is a 40 year old family-owned business that owns and operates Hyundai and Kia franchises in central Florida. In 2010 Dance was ranked the #1 retailer of Certified Pre-Owned (CPO) Hyundai and Kia vehicles in the United States. Recognizing the customer value of a certified program, Payless? Car Sales is introducing its own Payless AssuranceSM Certified Pre-Owned vehicle program during the 4th quarter of 2011. Dance?s distinguished track record in this important customer offering prompted the selection of the Sanford location to be the first to offer the product before its launch nationwide. Payless AssuranceSM will include a comprehensive limited warranty, vehicle inspection and reconditioning, AutoCheck? vehicle history report, roadside assistance, rental reimbursement, and travel protection.
About Payless?
Payless? Car Sales, Inc. and Payless? Car Rental System, Inc., based in St Petersburg, FL, are wholly-owned subsidiaries of Avalon Global Group. Avalon has over 40 years of franchising experience in the automotive industry. The Payless? Car Sales subsidiary is known as America?s Used Car Company? and awards franchises to qualified new car dealers and top-flight used car dealers in the continental U.S. To learn more about the Payless? Car Sales franchise and the Payless? Car Rental non-airport franchise opportunities, contact Keith Wiesman or visit http://www.paylesscarsales.com/becomedealer.aspx.
###
(PRWEB) October 25, 2010
The existing building dates back more than thirty years. It was originally a Pontiac, Buick, GMC dealer until they were informed their franchise agreement would not be renewed as part of GM Canada?s efforts to reduce the number of dealers in Canada. In October 2009, Northland Kia began operations and joined Eastside Kia and Kia City as the third Kia dealer in Calgary. Kia Motors is one of the fastest growing car companies in Canada and a third dealer was definitely needed to support the growing customer base in Calgary.
The North West location has had a positive impact on Kia?s sales in Calgary allowing for greater market share especially in the North part of Calgary and surrounding areas like Cochrane and Canmore. In addition to improving sales, Northland Kia has also given existing Kia owners a repair centre in North West Calgary making vehicle servicing much more convenient.
The renovations, which should be completed by April 2011, include a new showroom, new customer lounge and upgrades to the parts and service departments. The new showroom will face Shaganappi Trail allowing greater visibility making Northland Kia easier too find. The new showroom will also allow Northland Kia to move its Used Vehicle department into the existing showroom.
Having a Pre-Owned showroom will allow more comfortable shopping during extreme weather conditions. It will also allow Kia Certified Pre-Owned vehicles to be featured. Kia Certified vehicles are those premium used Kia vehicles which have passed a rigorous inspection and are backed by an extra year of factory warranty. Kia Certified vehicles also qualify for special finance rates starting at just 0.9% APR.
The staff at Northland Kia is very excited about the many upgrades but want to ensure current customers and potential customers that they are still open for business during the renovations. ?This is the best time to buy a new Kia? says Rob Wills the managing partner. Kia is currently very aggressive in the market. They are offering 0% financing on all 2010 models and great rates on 2011?s. The 2011 Sorento now starts at $ 19,995 which is a tremendous value. Kia is even offering savings of $ 2000 on the popular Kia Soul, a car sure to put a smile on your face.
Great prices are not the only reason to check out Northland Kia. Kia is a product roll. The award winning 2011 Sportage is now available and the first Forte5 hatchbacks have also started to arrive. In the next few months Kia will also launch the Optima a mid sized car replacing the Magentis and the Cadenza. The Cadenza replaces the Amanti as Kia?s luxury car entry. The 2012 will also see the launch of the new Kia Rio and the addition of Sportage Turbo.
Kia Motors Inc has great things planned for the future and Northland Kia is upgrading so we can all drive change.
###