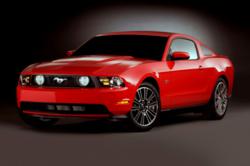 New York, NY (PRWEB) August 23, 2011
Aamcar Rental Service is offering special discounts for customers renting compact and mid-size cars for three to four days over Labor Day Weekend. Rentals are priced at $ 349.95 plus tax with insurance for the three to four day time period.
Aamcar has also added many new cars to its fleet. In addition to offering the Ford Focus, Toyota Corolla, Hyundai Accent, Kia Rio and more, new compact and midsize vehicles include the Nissan Sentra and Nissan Versa.
Not only does Aamcar accept debit cards, but it also accepts cash deposits. Aamcar also believes in not over-renting any of its vehicles in order to follow the highest safety procedures. Interested customers should book a car ahead of time;Aamcar will raise its rates as Labor Day approaches.
A recent satisfied customer had this to say, ?I rented a car from Aamcar once, and I will definitely be back if I need to rent a car again. Aamcar has rates that are far better than any national brand. They have great service. I was able to get an EZ Pass for the car for just a couple of extra dollars, which I highly recommend.There's even a gas station next door, so if customers need to fill up the gas tank before they return the rental, it's not a problem.?
Aamcar believes in strong customer service; one of it's goals is answering potential renters? phone calls by the second ring. Aamcar also provides drivers for its cars, and rental cars are available for pick-up or drop-off at hotels and airports such as LaGuardia, JFK and Newark for all renters. Aamcar has two locations; both are accessible from the red line on the New York City subway.
For more information about Aamcar visit http://aamcar.com/, "Like" Aamcar on Facebook, or follow @aamcar on Twitter.
About Aamcar:
For over 25 years, Aamcar has identified with the needs of the average New Yorker. Aamcar?s owner realized that buying new cars is a better business model because newer vehicles are more attractive to a potential renter and is a better investment. Aamcar gradually added Minivans and SUVs to its fleet, including five passenger sports utility vehicles and sports cars like the Ford Mustang to meet the demands of renters who come from Europe and all over the world to visit NYC. Aamcar?s staff provides excellent customer service and Aamcar does not overbook its vehicles. Aamcar also provides prices that are lower than the other NYC rental companies.
Contact:

Bidisha Chatterjee

Public Relations Department

Aamcar Car Rental

888.287.7066

http://www.aamcar.com
###


(PRWEB) September 22, 2011
Kansas State Cars is an online portal for people to find and purchase cars from participating car dealerships in a sponsorship with the K-State Alumni Association and they would like to announce that the all-new 2012 Buick Verano Luxury Sedan, which goes on sale later this year, will start at $ 23,470. The new Verano is a fantastic luxury sedan that offers a lot of passenger and cargo room.
The Verano is Buick?s third new model in the past three years and it will be the first model in the compact segment. The Verano is unmistakably a Buick and has all of the luxury features and the latest technology that Buick has to offer.
The Verano will come in three different models and all will feature a fuel-efficient 2.4 Liter four-cylinder engine with a six speed automatic transmission.
Kansas State Cars is one of the leading car dealerships in Kansas and they offer the Subaru, Buick, GMC, Nissan, Chrysler, Dodge, Jeep, Ram and Kia brands as well as used cars in Kansas. People who are interested in finding a good deal and want to help support K-State athletics should check out http://www.kansasstatecars.com/ .
###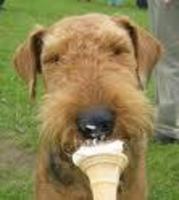 Nashua, NH (PRWEB) June 18, 2010
Peters of Nashua puts the fun back into buying a car. If it's time to move into a new vehicle take a look at Peters of Nashua, home to Kia, Honda, Nissan and top quality pre-owned vehicles. Take a test drive, enjoy the live music of the Carl Ayotte Band, grab a burger or hotdog, sample grilled creations provided by Bare Bonz Butcher Shop, chill out with ice cream from Haywards Ice Cream, meet your favorite radio personalities – and take home a great prize. Plus find huge savings on every new Nissan, new Kia, new Honda, and every pre-owned vehicle in stock. The savings start Friday, June 18th and run through Sunday, June 20th – but the fun gets underway on Saturday, June 19th from noon to 4 p.m.
For the lowest prices of the year and the most fun you'll ever have buying a car, happy car buyers choose Peters of Nashua. Lease or purchase any new Nissan, new Kia or new Honda during June and get a free one year, twelve thousand mile maintenance plan. Buying a car should be fun and now at Peters of Nashua fun is just the beginning. Don't miss the savings, don't miss the fun during Peters of Nashua Summer Block Buster Tag Sale Event going on this weekend!?? For details go to http://www.petersauto.com or stop by Peters of Nashua this weekend and enjoy a whole new way to shop for a new car. Peters of Nashua is located just off exit 7W off the Everett Turnpike in Nashua, New Hampshire.
# # #