Santa Barbara, CA (PRWEB) November 29, 2010
Today Greenopia released its environmental guide for 2011 car models. The top cars receiving 4 out of a possible 4 leafs included the Tesla Roadster, Nissan Leaf, Honda CR-Z, Toyota Prius, Honda Civic Hybrid, Honda Insight, smart fortwo, and the Chevrolet Volt. The overall greenest car for the second straight year was the Tesla Roadster.
With transportation being responsible for around a third of our carbon footprint, driving a fuel efficient car is an easy way to significantly reduce your environmental impact. Many automakers have made huge strides in making their fleets more fuel efficient and cleaner burning.
The car companies who performed the best overall in the study were Tesla, smart, Mini, Honda, Volkswagen, Kia, and Toyota. Honda was especially notable with 3 of its vehicles receiving the coveted 4-leaf rating from Greenopia, being the only automaker with more than 1 vehicle receiving a 4-leaf score.
?One interesting thing about the vehicle marketplace today is that it is becoming increasingly clear which type of alternative fuel each car company is backing,? said Gay Browne, Founder of Greenopia. ?The majority of car companies seem to be backing some form of an electric vehicle, but there are several car companies who are relying on technologies such as hydrogen fuel cells.?
Greenopia used a comprehensive set of criteria to determine the car ratings. Data was collected from the EPA and from the auto companies themselves pertaining to the fuel economy, emissions, engine type, and curb weight. Weights were set based off the relative environmental impacts of a passenger vehicle life cycle.
For this year?s guide, Greenopia also considered vehicle performance while still taking into account environmental efficiency. A new icon (called ?Eco-Performance?) was awarded to highlight more performance-minded cars that also did well environmentally.
?Although vehicles with more modest engines are almost always going to be the greenest, certain performance automakers do not get enough credit for how efficient their vehicles are,? said Doug Mazeffa, Research Director of Greenopia. ?While sportier cars typically have dismal fuel economies, some are shockingly efficient. There are numerous vehicles made by the likes of Mercedes, BMW, and Porsche that can get around 30 miles to the gallon.?
Greenopia has also green car guides available for the 2009 and 2010 model years.
Greenopia employs its award-winning eco-analysis method to deliver actionable green-assessments to the rapidly growing green consumer market. Green businesses and merchants use Greenopia's targeted marketing methods to effectively reach consumers making greener choices.
About Greenopia: The leading online directory for green, sustainable and socially conscious, daily purchase decisions. Greenopia provides the market's only independent rating and ranking of green services and products. Our rankings and ratings are based on our review of publicly available information and reflect our evaluation of such information. To find out more, please visit http://www.greenopia.com.
# # #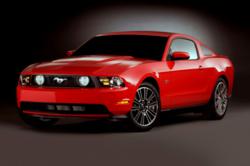 New York, NY (PRWEB) August 23, 2011
Aamcar Rental Service is offering special discounts for customers renting compact and mid-size cars for three to four days over Labor Day Weekend. Rentals are priced at $ 349.95 plus tax with insurance for the three to four day time period.
Aamcar has also added many new cars to its fleet. In addition to offering the Ford Focus, Toyota Corolla, Hyundai Accent, Kia Rio and more, new compact and midsize vehicles include the Nissan Sentra and Nissan Versa.
Not only does Aamcar accept debit cards, but it also accepts cash deposits. Aamcar also believes in not over-renting any of its vehicles in order to follow the highest safety procedures. Interested customers should book a car ahead of time;Aamcar will raise its rates as Labor Day approaches.
A recent satisfied customer had this to say, ?I rented a car from Aamcar once, and I will definitely be back if I need to rent a car again. Aamcar has rates that are far better than any national brand. They have great service. I was able to get an EZ Pass for the car for just a couple of extra dollars, which I highly recommend.There's even a gas station next door, so if customers need to fill up the gas tank before they return the rental, it's not a problem.?
Aamcar believes in strong customer service; one of it's goals is answering potential renters? phone calls by the second ring. Aamcar also provides drivers for its cars, and rental cars are available for pick-up or drop-off at hotels and airports such as LaGuardia, JFK and Newark for all renters. Aamcar has two locations; both are accessible from the red line on the New York City subway.
For more information about Aamcar visit http://aamcar.com/, "Like" Aamcar on Facebook, or follow @aamcar on Twitter.
About Aamcar:
For over 25 years, Aamcar has identified with the needs of the average New Yorker. Aamcar?s owner realized that buying new cars is a better business model because newer vehicles are more attractive to a potential renter and is a better investment. Aamcar gradually added Minivans and SUVs to its fleet, including five passenger sports utility vehicles and sports cars like the Ford Mustang to meet the demands of renters who come from Europe and all over the world to visit NYC. Aamcar?s staff provides excellent customer service and Aamcar does not overbook its vehicles. Aamcar also provides prices that are lower than the other NYC rental companies.
Contact:

Bidisha Chatterjee

Public Relations Department

Aamcar Car Rental

888.287.7066

http://www.aamcar.com
###


(PRWEB) September 22, 2011
Kansas State Cars is an online portal for people to find and purchase cars from participating car dealerships in a sponsorship with the K-State Alumni Association and they would like to announce that the all-new 2012 Buick Verano Luxury Sedan, which goes on sale later this year, will start at $ 23,470. The new Verano is a fantastic luxury sedan that offers a lot of passenger and cargo room.
The Verano is Buick?s third new model in the past three years and it will be the first model in the compact segment. The Verano is unmistakably a Buick and has all of the luxury features and the latest technology that Buick has to offer.
The Verano will come in three different models and all will feature a fuel-efficient 2.4 Liter four-cylinder engine with a six speed automatic transmission.
Kansas State Cars is one of the leading car dealerships in Kansas and they offer the Subaru, Buick, GMC, Nissan, Chrysler, Dodge, Jeep, Ram and Kia brands as well as used cars in Kansas. People who are interested in finding a good deal and want to help support K-State athletics should check out http://www.kansasstatecars.com/ .
###