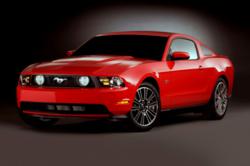 New York, NY (PRWEB) August 23, 2011
Aamcar Rental Service is offering special discounts for customers renting compact and mid-size cars for three to four days over Labor Day Weekend. Rentals are priced at $ 349.95 plus tax with insurance for the three to four day time period.
Aamcar has also added many new cars to its fleet. In addition to offering the Ford Focus, Toyota Corolla, Hyundai Accent, Kia Rio and more, new compact and midsize vehicles include the Nissan Sentra and Nissan Versa.
Not only does Aamcar accept debit cards, but it also accepts cash deposits. Aamcar also believes in not over-renting any of its vehicles in order to follow the highest safety procedures. Interested customers should book a car ahead of time;Aamcar will raise its rates as Labor Day approaches.
A recent satisfied customer had this to say, ?I rented a car from Aamcar once, and I will definitely be back if I need to rent a car again. Aamcar has rates that are far better than any national brand. They have great service. I was able to get an EZ Pass for the car for just a couple of extra dollars, which I highly recommend.There's even a gas station next door, so if customers need to fill up the gas tank before they return the rental, it's not a problem.?
Aamcar believes in strong customer service; one of it's goals is answering potential renters? phone calls by the second ring. Aamcar also provides drivers for its cars, and rental cars are available for pick-up or drop-off at hotels and airports such as LaGuardia, JFK and Newark for all renters. Aamcar has two locations; both are accessible from the red line on the New York City subway.
For more information about Aamcar visit http://aamcar.com/, "Like" Aamcar on Facebook, or follow @aamcar on Twitter.
About Aamcar:
For over 25 years, Aamcar has identified with the needs of the average New Yorker. Aamcar?s owner realized that buying new cars is a better business model because newer vehicles are more attractive to a potential renter and is a better investment. Aamcar gradually added Minivans and SUVs to its fleet, including five passenger sports utility vehicles and sports cars like the Ford Mustang to meet the demands of renters who come from Europe and all over the world to visit NYC. Aamcar?s staff provides excellent customer service and Aamcar does not overbook its vehicles. Aamcar also provides prices that are lower than the other NYC rental companies.
Contact:

Bidisha Chatterjee

Public Relations Department

Aamcar Car Rental

888.287.7066

http://www.aamcar.com
###
Toowongkia cars are becoming the first choice of all who are very passionate about getting new KIA cars. As its fulfills the dream of the person who is desired of buying new kia with the brand new features and he function
new kia are available is wide range and prices . The person who is buying car have to first think on the number of seats they require and the price range for the. After considering all the factors the person may go for the new kia cars who out standing and the appreciable functions. The designers has launched the new kia cars having aeronautical theme in mind, they focused mainly on the the propeller-style alloy/carbon fiber wheels, the jet-themed rear-view cameras. The cars are launched in very exciting new designs which attracts the attention of millions of people.
 
toowongkia avails their customers with new kia cars as well as the old kia cars. Buying the new kia is always the pleasure but going for the old kia car is not the bad option as kia provides their customers with so many features and facilities. If you are looking for a stylish cars which can be stylish and unique among many cars on the road than you can buy the toowongkia cars. These cars have the stylish, trendy looks and at the same time these cars are very reliable too, The front doors and rear-hinged rear doors which opens outward and also at a slight upward angle looking so appealing and attractive, the car has the air of grace and confidence.
]]>
New Kia always designs their cars for the comfort of there customers and that's why kia cars are now becoming famous world wide and the dashing looks of the car have the capability which can attract the people who are enthusiastic about buying the featured and branded cars.
Its fast roofline and shallow glasshouse, the Kia GT's clean and tidy cabin design has created a spacious and airy interior with big accommodation for the driver and three passengers. Thus you can go out with your family anywhere and can enjoy the ride . Thus you can make your journey a precious one. New Kia cars provides the servicing of the cars anywhere in the world. That is if you are having any problem with your car than you can get it serviced from any kia agency. They will assure with full support and also if the car is under guarantee period than they wont charge you any cost. That is the big relief for one who want to buy new kia.
The various great models provided by the kia service are the Kia Rio, Kia Soul, Kia Cerato, Kia Cerato Koup, Kia Sportage, Kia Sorento, Kia Rondo, Kia Carnival, Kia Grand Carnival, Kia K2900, Kia Sedona. The person may go for any cars of them, as they all have the great features and the functions and services provided by the cars is really amazing.
Cars lovers are increasing with the launching of cars with ultimate designs and features. Those who are enthusiastic about cars and their latest designs and models love the which are not only comfortable but also their looking, style and features matters. Thus buying a ultimate looking cars is the best feeling that anyone can have in their life as these cars consist of so many features and also the services the toowong kia brisbane provides their customers is really very appreciable.
There are so many reasons behind buying a car from the brisbane kia dealers. Firstly brisbane kia dealers provides their customers new kia cars as well as used kia cars. Due to the shortage of budget the person may also go for the used kia cars. These cars also consist of all the features and services which you want from the new kia cars.
Brisbane kia dealers are now becoming famous worldwide due to their recommendable services and facilities. They always launch great cars with great features. Now days everyone need a car. As it may be needed for old the works but keeping in mind the people of middle class also kia brisbane provides its customers with medium range cars moreover it also provides its customers used kia cars.
]]>
Kia cars are famous not because of its stylish looks but also the services that brisbane kia dealer provide is appreciable as it prov ides insurance for the cars. If any kia car stop working within the warranty period than you can get free servicing or repairing of the car from anywhere throughout the world as brisbane kia dealers are situated world wide and its agencies helps their customers so nicely and politely.
Points need to remember while buying any of the kia cars are firstly set your budget that is the maximum amount which you can spend on car. Secondly choose the size of car like the seating capacity, thirdly select the color and the style of car. After deciding all the factors you can go for the kia car mode which is matching your requirement and budget also. After selecting the particular car you can also get the advantage of taking a test drive. It the most important thing that brisbane kia dealer provides as buying a car s a big investment and I must be brought after considering the factors like whether the car is suiting your style, comfort and requirements, than the customer can make its final decision.
The various models of kia cars which are the hot choice of the customers are Kia Rio Kia Soul Kia Cerato Kia Cerato Koup Kia Optima Kia Sportage Kia Sorento Kia Rondo Kia Carnival Kia Grand Carnival Kia K2900 . These models are available as the new kia cars. If the person want to get used kia car than few models are available at brisbane kia dealer.