Santa Barbara, CA (PRWEB) November 29, 2010
Today Greenopia released its environmental guide for 2011 car models. The top cars receiving 4 out of a possible 4 leafs included the Tesla Roadster, Nissan Leaf, Honda CR-Z, Toyota Prius, Honda Civic Hybrid, Honda Insight, smart fortwo, and the Chevrolet Volt. The overall greenest car for the second straight year was the Tesla Roadster.
With transportation being responsible for around a third of our carbon footprint, driving a fuel efficient car is an easy way to significantly reduce your environmental impact. Many automakers have made huge strides in making their fleets more fuel efficient and cleaner burning.
The car companies who performed the best overall in the study were Tesla, smart, Mini, Honda, Volkswagen, Kia, and Toyota. Honda was especially notable with 3 of its vehicles receiving the coveted 4-leaf rating from Greenopia, being the only automaker with more than 1 vehicle receiving a 4-leaf score.
?One interesting thing about the vehicle marketplace today is that it is becoming increasingly clear which type of alternative fuel each car company is backing,? said Gay Browne, Founder of Greenopia. ?The majority of car companies seem to be backing some form of an electric vehicle, but there are several car companies who are relying on technologies such as hydrogen fuel cells.?
Greenopia used a comprehensive set of criteria to determine the car ratings. Data was collected from the EPA and from the auto companies themselves pertaining to the fuel economy, emissions, engine type, and curb weight. Weights were set based off the relative environmental impacts of a passenger vehicle life cycle.
For this year?s guide, Greenopia also considered vehicle performance while still taking into account environmental efficiency. A new icon (called ?Eco-Performance?) was awarded to highlight more performance-minded cars that also did well environmentally.
?Although vehicles with more modest engines are almost always going to be the greenest, certain performance automakers do not get enough credit for how efficient their vehicles are,? said Doug Mazeffa, Research Director of Greenopia. ?While sportier cars typically have dismal fuel economies, some are shockingly efficient. There are numerous vehicles made by the likes of Mercedes, BMW, and Porsche that can get around 30 miles to the gallon.?
Greenopia has also green car guides available for the 2009 and 2010 model years.
Greenopia employs its award-winning eco-analysis method to deliver actionable green-assessments to the rapidly growing green consumer market. Green businesses and merchants use Greenopia's targeted marketing methods to effectively reach consumers making greener choices.
About Greenopia: The leading online directory for green, sustainable and socially conscious, daily purchase decisions. Greenopia provides the market's only independent rating and ranking of green services and products. Our rankings and ratings are based on our review of publicly available information and reflect our evaluation of such information. To find out more, please visit http://www.greenopia.com.
# # #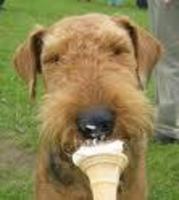 Nashua, NH (PRWEB) June 18, 2010
Peters of Nashua puts the fun back into buying a car. If it's time to move into a new vehicle take a look at Peters of Nashua, home to Kia, Honda, Nissan and top quality pre-owned vehicles. Take a test drive, enjoy the live music of the Carl Ayotte Band, grab a burger or hotdog, sample grilled creations provided by Bare Bonz Butcher Shop, chill out with ice cream from Haywards Ice Cream, meet your favorite radio personalities – and take home a great prize. Plus find huge savings on every new Nissan, new Kia, new Honda, and every pre-owned vehicle in stock. The savings start Friday, June 18th and run through Sunday, June 20th – but the fun gets underway on Saturday, June 19th from noon to 4 p.m.
For the lowest prices of the year and the most fun you'll ever have buying a car, happy car buyers choose Peters of Nashua. Lease or purchase any new Nissan, new Kia or new Honda during June and get a free one year, twelve thousand mile maintenance plan. Buying a car should be fun and now at Peters of Nashua fun is just the beginning. Don't miss the savings, don't miss the fun during Peters of Nashua Summer Block Buster Tag Sale Event going on this weekend!?? For details go to http://www.petersauto.com or stop by Peters of Nashua this weekend and enjoy a whole new way to shop for a new car. Peters of Nashua is located just off exit 7W off the Everett Turnpike in Nashua, New Hampshire.
# # #
When sitting in the driving seat of a Kia there's no way you can't acknowledge how smoothly it runs, as it effortlessly travels along the street. This may explain why it is so efficient, or at least more efficient than some cars, as it is very economical to run. All of this means that you appreciate getting comfortable in the driving seat and taking your Kia out for a ride, whether it is to the shops or even to work on a Monday morning. They also handle superbly giving you a huge level of control as well as exceptional grip. Thus the experience of driving Kia cars makes them unique in the market.
Many drivers value a high level of efficiency in their car and taking this into account, the Kia is a great option for efficiency. Kia cars are particularly economical, which means they'll hold up well if you're taking regular long distance trips. Kias are designed for everyday and real-life driving, which means that you can drastically cut back on the amount of fuel you use at the pump, particularly compared to other similar vehicles. It comes as no surprise to hear that the Kia is a very popular choice with consumers. They are therefore ideal for everyday driving, such as for driving around in the city, going to and from work and taking the kids to school during the week.
Drivers often want good performance, functionality and easy to handle controls and furthermore, they want to make sure that they feel entirely at ease in their car. Design is an absolutely crucial element in creating a car that will perform not only functionally but in terms of performance and comfort. Accordingly, the designers have worked hard to make sure that their Kia cars have improved functionality, focusing on what the modern driver wants from a vehicle. Kia models have all be designed around the needs of a typical driver, for example, they may have increased luggage space, or safety features. Cars in the Kia range are great for those looking to make everyday errands and commute.
]]>
The public seem to love Kia cars because they are fun to drive and associated with fast and multi-purpose driving. This entertaining and at the same time cultured picture has a large amount to do with diverse Kia advertisements which have become the rage over the past few years. Regardless of the muse of the brand loyalty and projected image, it seems the motorists are pleased with Kia not only as the crafter of cars but as a corporation and world titan. This may well clarify why is so popular and why they are highly leased.
When you get a Kia you get a car with stylized and modern interiors, with a smooth design and vibrant colours. The display panel is brightly lit and easy to view and the fabrics and upholstery are of the best quality. There is also a built in stereo and easy to use control panel, which is perfect for the modern driver. The interiors are also easy to keep clean, making them ideal for parents and young drivers. The stylish and practical design of Kia cars, as well as the other aspects mentioned in this article, makes Kia cars perfect for professional, young and modern drivers that do a lot of city driving.
Kia offer powerful engines that produce low-carbon emissions, making it environmentally friendly. This technology has been researched over the last few decades to provide an option other than the wasteful engines and cars of the seventies and eighties, this means that driving a Kia is a lot more efficient. You will therefore be lowering the amount of fuel that you use and you have the potential to save thousands of pounds over the year. As a result Kias are the best choice for people who do a lot of driving, such as commuters and travelling salesmen.
By now it should be fairly obvious as to how a Kia handles and the type of performance you can expect if you choose to drive one of their models.